Join the IFNA – UK and Ireland Chapter for our next tweet chat, on the topic of planetary health on Thursday April 22nd, 2021, from 19:30 – 20:30 BST (14:30 – 15:30 EDT). As part of our celebrations for Earth Day 2021, we are keen to emphasise the global message of Restore our Earth™, while discussing the important link between our planet and the health and wellbeing of individuals and families around the world. This builds upon a blog published in the Nursing Times by two of our chapter executive members, Diana Greenfield and Veronica Swallow.
During the tweet chat, which you can access on Twitter using the hashtag #IFNAUKIreland, we will discuss a variety of different topics and concepts related to planetary health and family health. Everyone is invited to join, regardless of whether you are a healthcare professional or not. This is a topic which is relevant to every single member of society.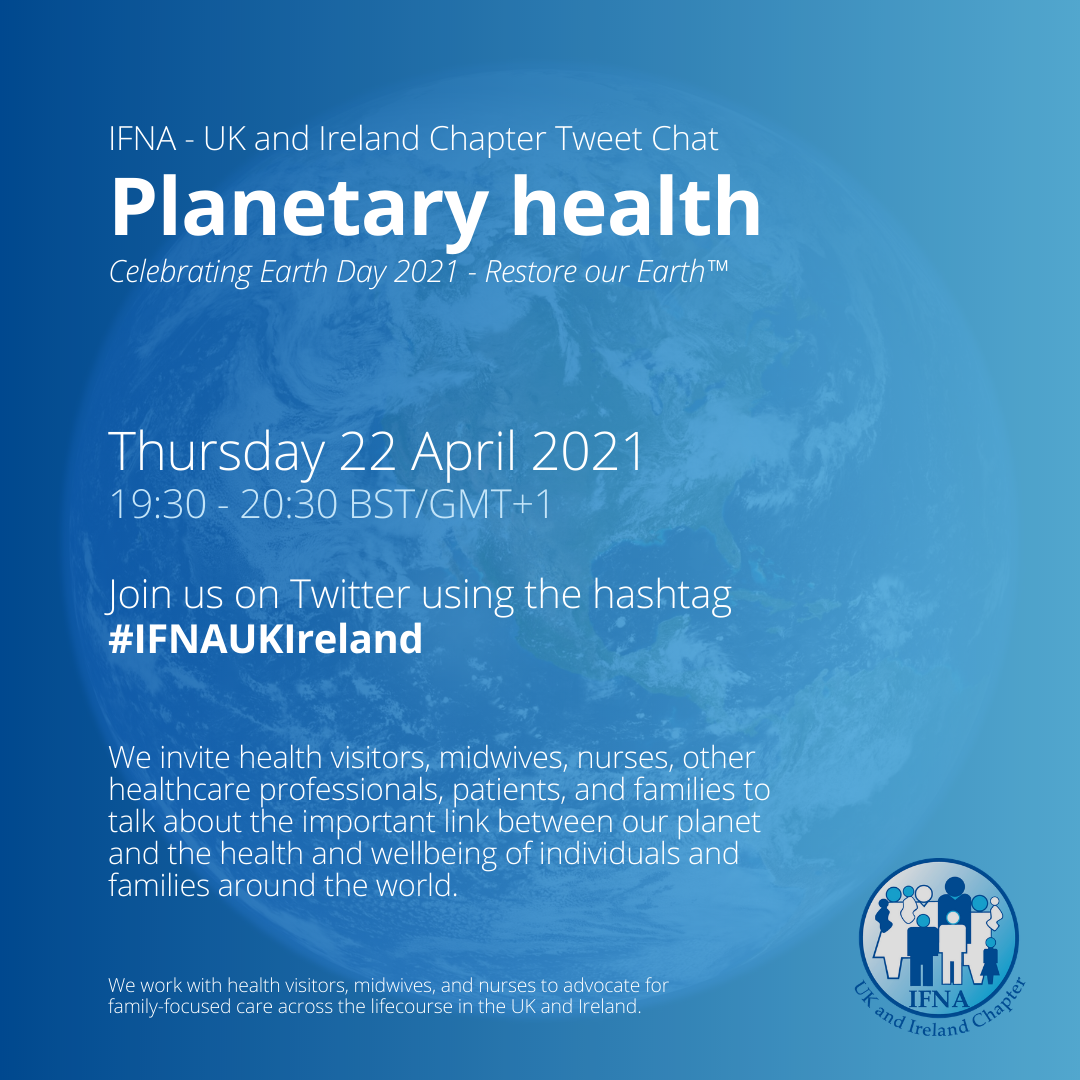 When life around the world returns to normal after COVID-19, our world cannot return to business-as-usual. Mass amounts of damage has already been done, but that does not mean we have to continue that legacy. We have the ability to make a difference in every industry – including nursing, midwifery, and healthcare more broadly, but that can only happen when we work together to #RestoreOurEarth.
Learn how you can also take action by visiting the official Earth Day website.