Meet our committed IFNA – UK and Ireland Chapter Executive Group!
Professor Veronica Swallow – Co-Lead (UK)

Veronica Swallow, PhD, MMedSci, BSc (Hons), RGN, RSCN, is Professor of Child and Family Nursing and Healthcare in the Department of Nursing and Midwifery at Sheffield Hallam University in Sheffield, England. She is also Honorary Professor at the University of Leeds, and Adjunct (Visiting) Professor at Charles Sturt University, Australia. Veronica is a member of the IFNA Board of Directors and is the current President of IFNA. She co-leads and is a member of the Executive Board of the IFNA – UK and Ireland Chapter; is a registered nurse with over 30 years' experience of contributing to, developing and leading NHS paediatric services. She moved to academia mid-career. Veronica has established productive research collaborations in national and international universities and clinical communities. She is enthusiastic about supporting nurses to engage with child and family healthcare research to help them enhance patient care, and in engaging children, young people and parents as research participants and co-researchers. She was a member of the NIHR INVOLVE Advisory group from 2012 and is proactive in helping to co-create developmentally-appropriate research resources.  She regularly reviews for national/international funders and peer-viewed journals. With an accrued grant income of over £1.8 million as lead and co-applicant, and over 70 publications in peer-reviewed journals, she has presented/co-presented the work of her research teams at national and international conferences. She currently supervises six PhD students in child and family healthcare.
Dr Suja Somanadhan – Co-Lead (Ireland)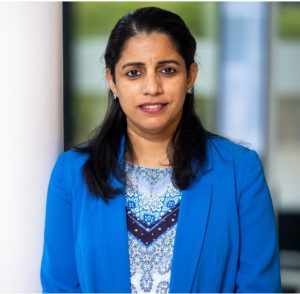 Suja Somanadhan PhD, MSc, BA(Hons), GradDip (Risk and Quality), GradCert (Creativity and Innovation), RCN, RGN, RNT, is an Associate Professor and Head of the subject in Children's Nursing at the UCD School of Nursing, Midwifery & Health Systems, Dublin, Ireland. Dr. Somanadhan is a recipient of a Fulbright Scholar health impact award 2019-2020; she successfully completed her fellowship at the University of Pittsburgh, Center for Rare Disease Therapy at UPMC Children's Hospital of Pittsburgh, and also at the National Center for Advancing Translational Sciences (NCATS) at the National Institutes of Health (NIH) in 2022. Dr Somanadhan is a member of the IFNA Board of Directors, Research, and membership committees. She is also a member of the IFNA UK-Ireland Executive Board and is co-leading the chapter since November 2022. Dr. Suja Somanadhan is a patient-oriented researcher who conducts research in collaboration with patients (including children, families, and informal caregivers), clinicians, and decision-makers with a focus on service user priorities and outcomes that matter, to integrate research into policy and practice to improve health care outcomes and experience.
Currently, Dr. Somanadhan has several research grants and is leading projects in child and family health and well-being related to rare and complex diseases, chronic illness, and genetic disorders. In 2020, Health Research Board (HRB) funded COVISION Project focusing on understanding the psychosocial impact of COVID-19 on Children and young people, a Rare Disease Research Partnership (RAINDROP) project, and a Temple Street Foundation-funded project called "SAMPI". This latter project, SAMPI, gives a voice to children and their families with Rare Diseases via multiple methods including sand play, art therapy, music therapy, photovoice, and interviews to answer a simple research question, "what is it like for a child to live with a rare disease and how can children be best supported to express this?". Dr Somanadhan has extensive working experience in Patient Public Involvement (PPI) in health care to inform policy and practice, with a focus on Quality & Patient Safety. Dr Suja Somanadhan is an emerging leader in healthcare provision for rare diseases in Ireland with a number of publications and ongoing research programmes. You can contact Suja by email: suja.somanadhan@ucd.ie or you can find her on Twitter.
Melissa Kinch – Co-ordinator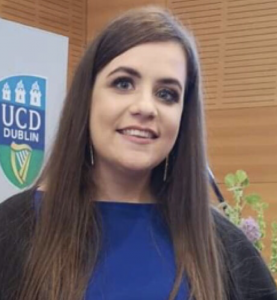 Melissa Kinch, BSc (Hons), is a full time PhD candidate at University College Dublin (UCD), School of Nursing, Midwifery and Health Systems. Melissa undertook her BSc in Children's and General Nursing (Integrated) at UCD, and successfully completed the course with a first class honours in 2020. Melissa was the privileged recipient of the UCD nursing medal and Sr. Antoinette Kelleher award in 2019 for the highest academic achievement in child and family specific modules. Melissa registered as a Children's and General Nurse in 2021, and has experience working in the specialist area of Paediatric Emergency Medicine. Melissa's specialist areas of expertise include paediatric and young adult complex and rare conditions. Melissa has a particular interest in ensuring that the voices of children, young people and families are heard, and improving the health and wellbeing of children, young people and families. It was with this interest that Melissa decided to commence her doctoral studies at UCD and further develop her passion and enthusiasm for research. Melissa's role is to assist with the co-ordination and the running of the IFNA – UK and Ireland Chapter.
Jaden Allan – Executive Group Member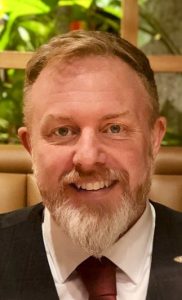 Jaden Allan, MSc, BSc (Hons), PG Dip, RN, SFHEA, is an Assistant Professor at Northumbria University. Jaden has 17 years of lecturing experience, at undergraduate and postgraduate levels, holds a Master of Science from Northumbria University in Education. Additionally, he holds a post graduate certificate of education and is registered with the UK Nursing and Midwifery Council as a lecturer. He is a registered Adult Nurse in the UK, has a Bachelor of Science in nursing, and is a Senior Fellow of the Higher Education Academy (Advance Higher Education). Jaden joined Northumbria University having spent many years as a registered adult nurse working in NHS hospitals. His experience and responsibilities included a variety of clinical specialties within acute surgical and critical/intensive care, with a strong focus on family nursing and relationship-centred care. His later role focused on organising a range of health professional student placements, while providing support to students and supervisors/assessors during their clinical rotations in collaboration with Further and Higher Education institutions. Jaden's roles at Northumbria University have included Director of International Development and Recruitment for the faculty of Health and Life Sciences, Director of Programmes, Director of Learning and Teaching, Director of Transnational Education for the department of Nursing, Midwifery and Health. These roles have included responsibility for international nursing curricula writing, delivery, quality assurance and assessment monitoring in the UK and global market. This national and international nursing insight, experience and expertise has consolidated the importance of family nursing on a global scale. Jaden is passionate to ensure that family nursing remains a focus in the future of Nursing both in the UK and Ireland, as well as globally.
Professor Susan Carr – Executive Group Member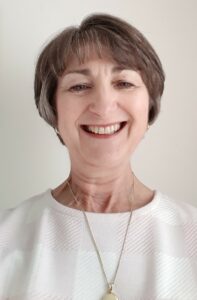 Susan M Carr, PhD, MSc, CertEd Teacher Training, is Professor of Public Health Research at Northumbria University in Newcastle upon Tyne, England and Associate Director of Fuse (Centre for Translational Research in Public Health). She is also Director of Research and Innovation for the Department of Social Work, Education and Community Wellbeing in the Faculty of Health & Life Sciences. She has held Professorial Adjunct posts in Australia at Federation University and University of New England. Susan holds a degree in Nursing and is a Registered Nurse and Health Visitor. She has a substantial clinical history in primary care and public health. She has taught nurses and related professional groups at undergraduate and postgraduate levels. Most recently, she has led the Professional Doctorate Framework at Northumbria University. She has extensive experience in doctoral supervision and examination. Her research portfolio focuses on complex public health interventions and proximal and distal outcome identification and measurement. Her work embraces knowledge articulation, understanding and responding to needs of a variety of groups, notably of hard to reach or disengaged population. She has an interest in researching family roles in a variety of caring situations and understanding how they can best  be supported. These subjects require a diverse methodology with an emphasis on qualitative, realist and soft systems approaches. You can visit Susan's ResearchGate profile here.
Barbara Davies – Executive Group Member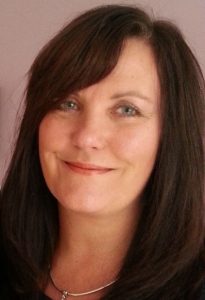 Barbara Davies, BSc (Hons), RGN, RSCN, SFHEA, PCAPL, is Associate Professor of Learning and Teaching and Director of Education and Senior Lecturer in Children's Nursing at the University of Northumbria in Newcastle upon Tyne, England. She is a Senior Fellow of the Higher Education Academy and regularly reviews applications. Barbara is an Adult Registered Nurse who then qualified as a Registered Sick Children's Nurse. Within clinical practice, she has 20 years' experience of working with children, young people and their families in a variety of roles. Her final post was as a Paediatric Rheumatology Nurse Specialist / Clinical Co-ordinator setting up the regional rheumatology service for children and young people. Moving into academia, Barbara is involved in both teaching and research. Following collaborative research with the Great North Children's Hospital and Newcastle University to explore the needs of nurses working with children with inflammatory arthritis, pmm.nursing, an online, free, educational resource, was launched in November 2017. Barbara has presented the research findings at national and international conferences and it was at a conference in Denmark that she became acquainted with the concept of Family Nursing and is now a member of the Executive Group of the IFNA – UK and Ireland Chapter.
Dr Christine English – Executive Group Member
christine.english@northumbria.ac.uk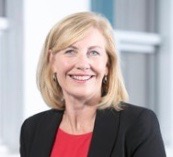 Christine English is an experienced educator, researcher, children/adult nurse and family nursing advocate. She passionately believes in education and networking as powerful tools in transforming practice. Christine is an Executive Committee member of the IFNA – UK and Ireland Chapter. She has also been a member of IFNA since 2015. Inspired by the organisation's supportive culture and leadership, she has served as a member of the Conference Planning Committee; Resource Allocation Committee; Scientific Review Panel, Country Liaison Co-ordinator and moderator for IFNC14. Currently a Visiting Scholar at Northumbria University, her career has spanned education, research and practice. Her previous academic roles were based at Northumbria University and include: Head of Subject (Nursing Midwifery and Health); Director of Student Engagement/ Experience; Faculty Director of Outreach/ Widening Participation and Programme Director (Children's Nursing). Previous NHS roles include: Staff Nurse, Ward Sister, Senior Nurse (Practice Development), Nurse Practitioner/Senior Lecturer ; Senior Matron/Researcher (Children and Young People's Oncology). Christine is a qualitative researcher interested in quality care and service user views, she was awarded a PhD in 2017 – "Judging Quality: Parents' perspectives on the quality of their child's hospital experiences". She is also co-author of the international paediatric musculoskeletal matters pmm-nursing website, a free to access, evidence-based e-learning resource aimed primarily at nurses and nursing students which is endorsed by the Royal College of Nursing. Christine is currently serving on St.Oswald's Hospice Trustee's Board and is Chair of their Clinical Governance and Quality Committee. She is also a Children's Cancer Fund Trustee (a local charity supporting children and families with cancer). Christine has presented her research and teaching nationally and internationally. She is committed to using her expertise to support and inspire the next generation of nurses to use research evidence and improve healthcare experiences for families.
Dr Rachel Flynn RN, PhD.
Dr. Flynn's research program – Sustaining Innovations in Child Health (STITCH) aims to improve the health outcomes of children through implementing and sustaining effective evidence- based innovations across various child health contexts. Dr. Flynn offers expertise in implementation science, innovation sustainability, realist methods, qualitative research, and knowledge synthesis approaches.
She completed a PhD (2018) in Nursing at the University of Alberta, Canada and a Post-Doctoral Fellowship (2021) at the Hospital for Sick Kids, Toronto and the University of Alberta. She is currently a Lecturer at the School of Nursing and Midwifery, University College Cork. She was previously an Assistant Professor (2021) at the University of Alberta, where she spent 10 years in child health services research in Canada.
Dr. Flynn has been a co-investigator on 9 peer-reviewed, funded research grants in Canada (total $8.2 million CAD), 1 in Ireland (total €7.5 million EUR) and principal/co-principal investigator on 3 peer- reviewed funded grants (total $2 million CAD). She is currently Co-PI on Project ECHO Autism Diagnosis and Integrated care Opportunities (ECHO AuDIO) ($1,992,331). She has over 80 research outputs including 26 peer-reviewed research papers, provided 38 scientific presentations and 21 invited workshops at international, national, and local meetings.
Professor Diana Greenfield – Executive Group Member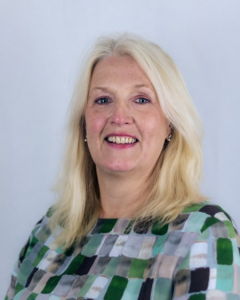 Diana Greenfield, PhD, PG Cert Onc, BSc (Hons), CertEd, APACS, Cert Endo Nurs, RN, is Consultant Nurse and Clinical Academic Lead for Nursing at Sheffield Teaching Hospital NHS Foundation Trust. She is also Honorary Professor at the University of Sheffield, and a National Institute for Health Research Senior Nurse Research Leader. Diana is a registered nurse with over 30 years' experience as a clinical academic. For the last two decades, Diana has specialised in the late effects of cancer treatment and leads a multi-disciplinary team for survivors of childhood and adolescent cancer. She also provides late effects care for people who have received high dose chemotherapy and stem cell transplant. At the heart of her clinical practice is the commitment to delivering compassionate, person-centred holistic care, learning from the paediatric team at transition and taking this approach well into adult services. Diana's late effects team have been recognised nationally in the prestigious Health Service Journal/Nursing Times Awards as Cancer Care Team of the year. Diana was awarded Inspirational Leader of the year by the Yorkshire and Humber NHS Leadership Academy and a finalist in the national NHS Leadership Academy. She was also commended for a Macmillan Excellence Award in Innovation. Striving to keeping research close to the patient, Diana is committed to the cycle of practice-generating research questions and research to inform practice. With an accrued grant income of over £3 million as lead and co-applicant, and over 60 publications in peer-reviewed journals, she has presented at national and international conferences and regularly reviews for peer reviewed scientific journals. Diana is a trustee at St Luke's Hospice in Sheffield.
Professor Veronica Lambert – Executive Group Member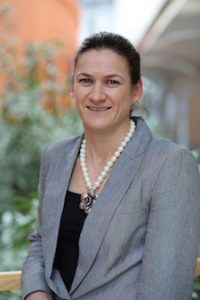 Veronica Lambert, PhD, BNS (Hons), RGN, RCN, is Head of School and Full Professor of Children and Family Nursing/Health at Dublin City University (DCU), Dublin, Ireland. She is a member of the IFNA Board of Directors, Conference Planning Committee, Resource Advancement Committee and Dyadic Research Cluster. She was one of the founding members (and former co-chair) of the Executive Board of the IFNA – UK and Ireland Chapter, and Chair of the Local Planning Committee for the 15th International Family Nursing Conference, originally planned in Dublin, Ireland. As a Registered Children's and Registered General Nurse, Veronica has over 20 years' experience of working in the Irish Health Service and Higher Education. She leads an inter-disciplinary research programme on Children and Family Focused Research with national and international collaborators from academia, clinical and community contexts. Her research predominately focuses on understanding children and family experiences particularly in the context of children and family healthcare communication, children and family shared self-management of chronic/long-term conditions, psychosocial wellbeing and impact of illness on children and the family. Currently, she is leading on developing a family-focused intervention around parent-adolescent shared responsibility for type 1 diabetes management. Other research interests include: paediatric early warning systems, virtual reality distraction, integrated person-centred care, and public and patient involvement (PPI) in health care and research. Veronica is the Health Research Board-Irish Research Council PPI Ignite Lead for DCU and DCU site lead for development of a National PPI Network. She holds a strong track record for consistently attracting substantial research funding and is widely published.
Benjamin Low – Executive Group Member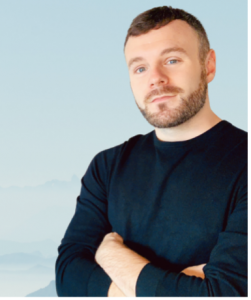 Benjamin Low, MA, BSc (Hons), RN (Child), PGCert Nurse Teacher, is Head of Education at Great Ormond Street Hospital's Learning Academy. This role involves creating and leading on new clinical and non-clinical educational initiatives with the focus being on providing world-class care for the patient. Ben has worked in several clinical settings and chose to specialise in paediatric haematology and oncology where he developed a true appreciation for family nursing due to caring for and working with such long-term patients. Ben has worked in clinical education since 2014 and has a real passion for ensuring clinical environments are conducive for all learners to gain the relevant skills and knowledge to prepare them for life beyond registration.
Professor Alison Metcalfe – Executive Group Member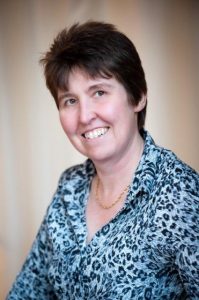 Alison Metcalfe, PhD, PG Certificate (Family Therapy), BSc, RN, is Professor of Health Care Research and Pro Vice Chancellor for Teaching and Learning and College of Health and Wellbeing at Sheffield Hallam University, Sheffield, England. Alison leads a programme of research activity focusing on genetic risk communication and management of genetic conditions within families and between health professionals and families. Her work spans different life stages from antenatal to end of life care. The research examines the impact the genetic risk information has on people's lives and Alison collaborates with families and health professionals to co-design new interventions to facilitate improved family communication and functioning in living with a long-term or inherited genetic condition. With an eclectic background, clinically Alison is a registered nurse working systemically with families to facilitate their coping and adaptation to living with an inherited genetic condition and its risks for children and young people. Academically, she has a joint honours degree in psychology and biology, a PhD in biomolecular science and a postgraduate certificate in family therapy. Having significant research management experience in both university and the UK's National Health Service (NHS) settings, Alison is now the Pro Vice Chancellor for Health & Wellbeing at Sheffield Hallam University and was previously the Vice Dean for Research at the Florence Nightingale Faculty of Nursing & Midwifery (2011-2017). Alison has undertaken a number of leadership roles across universities in developing research activity from the entrepreneurial to translation and implementation of research into practice and has particular interests on improving development opportunities for staff and students. From her work, Alison publishes widely in the leading relevant peer-reviewed journals, regularly gives international plenary talks, lectures and invited workshops for health professionals and patient groups. She currently and has previously served on committees nationally and internationally that have focused on topics within Alison's areas of experience and knowledge including; integrating genomics into practice, care and support of families, development of health professionals research skills and translation of research into practice. You can contact Alison on Twitter.
Professor Sarah Neill – Executive Group Member

Sarah Neill, PhD, MSc, PGD Ed with RNT, BSc (Hons), RGN, RSCN, PGC Research Degree Supervision,  is Professor of Nursing at the University of Plymouth, Plymouth, England, Adjunct Associate Professor at Charles Sturt University, Australia, Co-Chair of the International Network for Child and Family Centred Care, Country Liaison Co-ordinator and member of the IFNA Conference Planning Committee and member of the Executive Board of the IFNA – UK and Ireland Chapter. Sarah is an academic children's nurse with over 25 years experience in higher education. Sarah is a passionate about research with patients and the public and her work focusses on patient experience research in the field of acute childhood illness and the co-development of interventions to support parents caring for acutely ill children with a total grant income over £300,000. Sarah leads the Acutely Sick Kid Safety Netting Interventions for Families (ASK SNIFF) research programme. Sarah has supervised two PhD and two Professional Doctorate students to completion. She has over 30 publications, 3 invited editorials, an edited textbook and over 45 national and international conference presentations. Sarah has made a significant contribution to professional practice through invited contributions which have ensured that her research has informed national policy, national practice guidelines, patient facing information, evidence based films for professionals and parents of young children and digital documentation of child health. She has contributed to the work of the leading professional organisation for nursing in the UK, the Royal College of Nursing, for over 25 years. Her work illustrates the consistently interconnected nature of research and professional practice.
Dr Jim Turner – Executive Group Member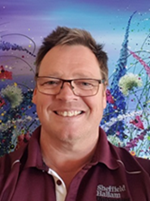 Jim Turner, PhD, MA, PGDip Ed, BA (Hons), Dip CAT, HND, RMN, RNT, SFHEA, is Professional Lead for Mental Health Nursing at Sheffield Hallam University and has worked as an academic for 17 years following 20 years in practice. He worked in a number of clinical settings as a nurse and nurse leader including acute care, older adults, Nurse advisor, Acting Director of Nursing and now as an academic. He is the incoming vice chair of the Mental Health Nurse Academics UK Group and is involved with several national and international networks and consultations. As a researcher, Jim has strong foundations, investigating a range of topics such as end of life care, therapeutic encounters, clinical supervision, young people's mental health, and wellbeing through sport. He is particularly interested in teaching and researching therapeutic interventions as applied to mental health and wellbeing in general.
As a therapist and nurse he remains clinically active as a Cognitive Analytic Therapy Practitioner, alongside having training and experience in other interpersonal therapies; Humanistic Counselling; Cognitive Behavioural Therapy; Group Analysis; and Interactional Dynamic psychotherapy.
Susan Wakefield – Executive Group Member

Susan Wakefield, MA, PG Dip, PGCert, RMN, FHEA, is Head of the Department of Nursing and Midwifery at Sheffield Hallam University, Sheffield, England and Senior Fellow of the Higher Education Academy. Susan is a Mental Health Nurse and spent most of her clinical career working with families in primary and community care settings. Susan also worked as a research nurse and led on the development and implementation of clinical care pathways. She has held a number of roles in higher education and her research and scholarly interests are around practice supervision and assessment and Chatbots to support families.
Dr Simon Stones – Website Administrator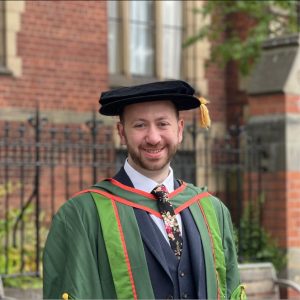 Simon R. Stones, PhD, BSc (Hons), ISMPP CMPP™, is an award-winning Medical Writer and Patient Advocate. He has an academic background in Biomedical Sciences and Healthcare. His PhD explored the self- and shared-management of childhood arthritis, inspired by his own experience of living with juvenile arthritis from the age of 3. He is now a professional medical writer with Envision Pharma Group, supporting researchers and biopharmaceutical companies in disseminating high quality and accurate scientific publications. He was recognised in 2019 and 2020 as one of the top 100 most influential people with disabilities in the UK and has 10+ years of patient advocacy experience. Simon has also held senior leadership roles in national and international advocacy organizations. When he isn't working, Simon can be found travelling up and down the UK, as well as abroad. He loves photography, and can usually be found at the theatre, eating cake, or enjoying walks in the countryside. Simon supports the IFNA – UK and Ireland Chapter as the website administrator.