We are so proud of our Chapter Co-Lead, Professor Veronica Lambert, who has recently been recognised as one of the top 100 healthcare leaders in Ireland by Hospital Professional News Ireland. The 'Professional 100' celebrates Ireland's top healthcare achievers from a range of disciplines, ranging from frontline clinicians to those working in the pharmaceutical industry, who act as ambassadors and role models for their peers and colleagues.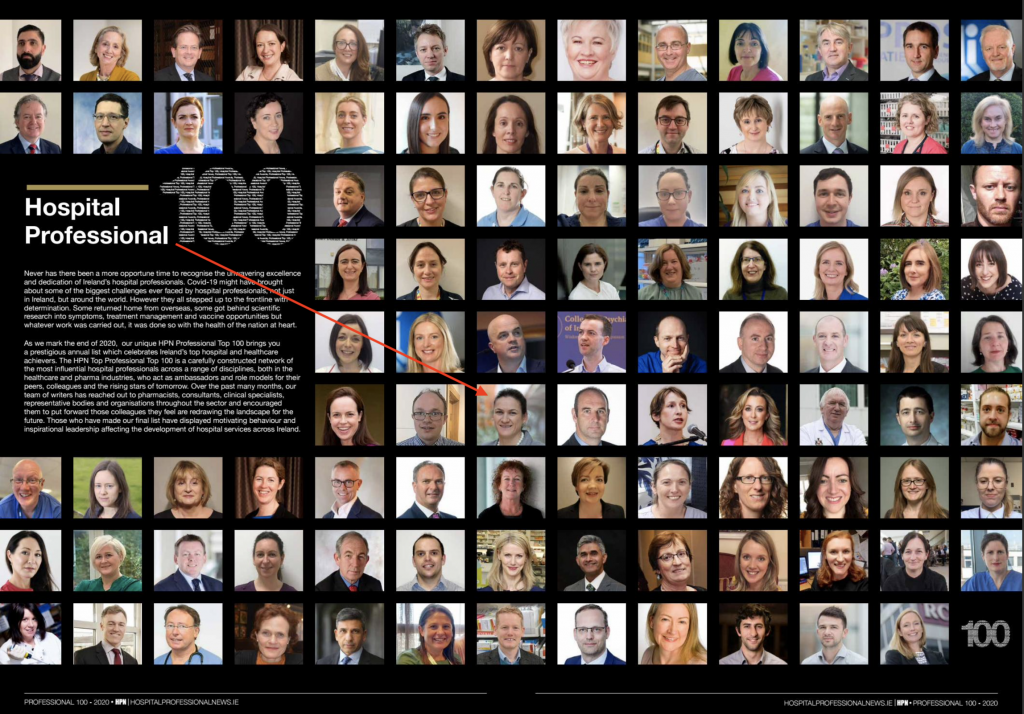 Veronica is a Full Professor of Children and Family Nursing at Dublin City University (DCU), Dublin, Ireland. As well as being the co-lead and member of the Executive Board of the IFNA – UK and Ireland Chapter, she is a member of the IFNA Board of Directors, Conference Planning Committee, Resource Advancement Committee and Dyadic Research Cluster, and Chair of the Local Planning Committee for the 15th virtual International Family Nursing Conference. As a Registered Children's and Registered General Nurse, Veronica has over 20 years' experience of working in the Irish Health Service and Higher Education. She leads an inter-disciplinary research programme on Children and Family Focused Research with national and international collaborators from academia, clinical and community contexts.
Her research predominately focuses on understanding children and family experiences particularly in the context of children and family healthcare communication, children and family shared self-management of chronic/long-term conditions, psychosocial wellbeing and impact of illness on children and the family. Currently, she is leading on developing a family-focused intervention around parent-adolescent shared responsibility for type 1 diabetes management. To date, this Health Research Board of Ireland funded work has involved the conduct of a qualitative meta-synthesis, clinic observations, interviews, a cross-sectional survey, systematic theoretical modelling and an intervention mapping process to design a family-focused healthcare intervention to support family communication around shared self-care responsibilities for childhood type 1 diabetes.
Other research interests of Veronica's include: paediatric early warning systems, virtual reality distraction, integrated person-centred care, and public and patient involvement (PPI) in health care and research. Veronica is the Health Research Board-Irish Research Council PPI Ignite Lead for DCU and DCU site lead for development of a National PPI Network. She holds a strong track record for consistently attracting substantial research funding and is widely published.
Join us in congratulating Veronica on this fantastic achievement!