We would like to congratulate one of our Chapter members, Hora Soltani, Professor of Maternal and Infant Health at Sheffield Hallam University, who was awarded an MBE in the Queens New Year's Honours list.
Professor Hora Soltani received the award in recognition of her services to maternal and infant health after dedicating more than twenty years of her career to enhancing care standards and reducing health inequalities for mothers and their babies across the world. Her research has supported the development of vital care pathways for pregnant women from the most disadvantaged and vulnerable backgrounds and her efforts on integrating and analysing the different models of maternity care through systematic reviews has guided maternity policy development at national and international levels.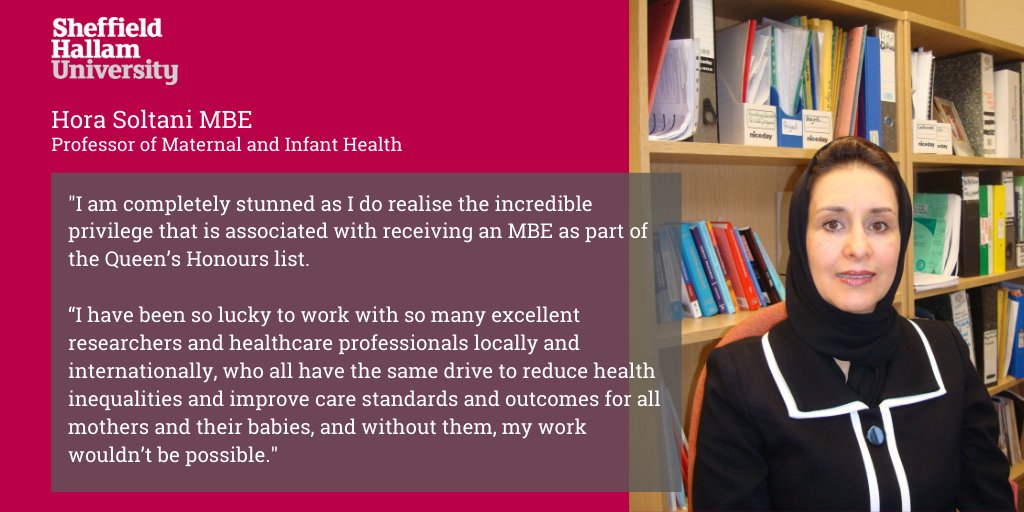 We are very proud of you, Hora! This award is a well deserved recognition of your services to maternal and infant health over the years, and we are thrilled that you are part of our growing chapter in the UK and Ireland.